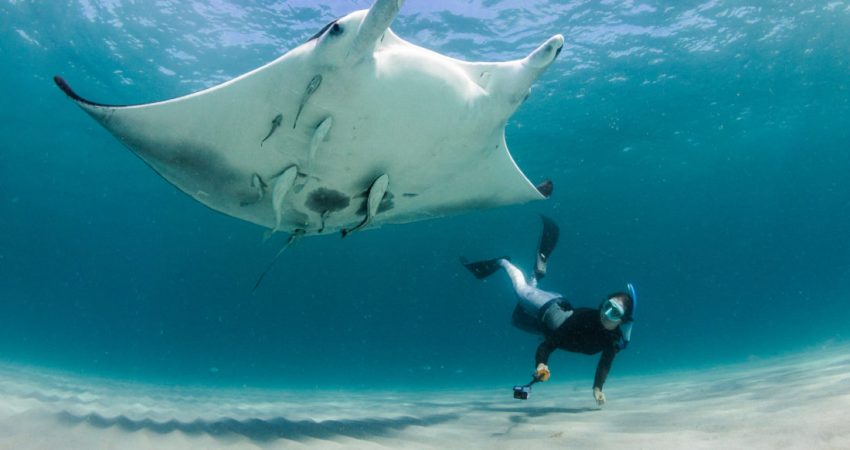 Manta Rays of Florida
Did you know that Florida's coastal waters are home to both a rare manta ray nursery habitat and a large seasonal aggregation of adult manta rays?
Joining us from her home in Florida, Jessica Pate of the Florida Manta Project will talk about manta ray biology and global manta ray conservation, as well what discoveries that she has made about Florida's manta rays. You will also find out how to become a citizen scientist and contribute to important manta ray research!
Meet your fellow SeaDevils at Kardinal Hall, located at 722 Preston Ave, Charlottesville. We will meet at 6:00 pm for dinner and drinks and the Meeting/Program begins at 7:00 pm.
We offer remote access to the meeting as well via zoom. To join, all you need is a computer or mobile phone. It's sure to be a night full of food, drink and fun. Hope to see you there!
Club Meeting:
October 12, 2022 at 6:00 pm
Kardinal Hall
722 Preston Ave, Charlottesville, VA 22903
Join via Zoom:
bit.ly/SeaDevilDivers
Agenda:
6:00  Social Time
7:00  General Business & Presentation