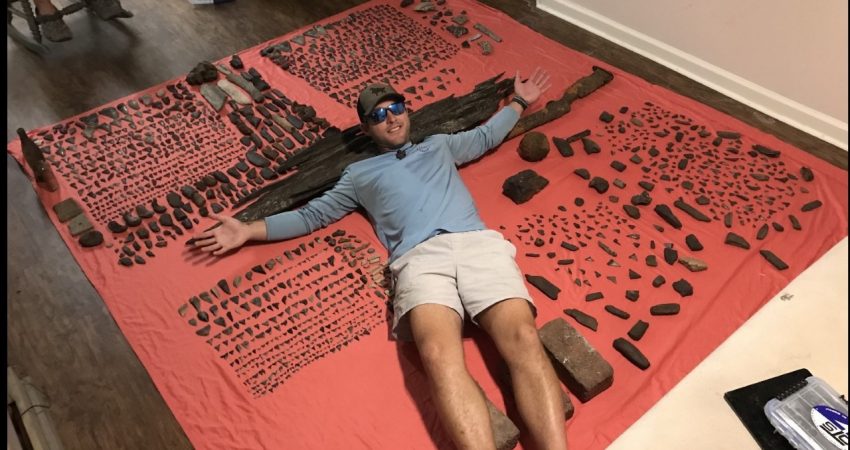 Diving Through Darkness
Matt Jackson is a scuba diver and treasure hunter with a passion for finding Megalodon shark teeth and fossils. The catch is…he's BLIND! In 2018, at the age of 26, Matt lost his eyesight due to Diabetic retinopathy. With hard work, dedication, and an amazing support group he was able to find ways to safely get back into the water.
Join us as Matt Jackson comes to Charlottesville to talk about his adventures and share how he uses black water scuba diving to find not only shark's teeth, but also his sense of self.
Meet your fellow SeaDevils at Kardinal Hall, located at 722 Preston Ave, Charlottesville. We will meet at 6:00 pm for dinner and drinks and the Meeting/Program begins at 7:00 pm.
We offer remote access to the meeting as well via zoom. To join, all you need is a computer or mobile phone. It's sure to be a night full of food, drink and fun. Hope to see you there!
Club Meeting:
September 14, 2022 at 6:00 pm
Kardinal Hall
722 Preston Ave, Charlottesville, VA 22903
Join via Zoom:
bit.ly/SeaDevilDivers
Agenda:
6:00  Social Time
7:00  General Business & Presentation