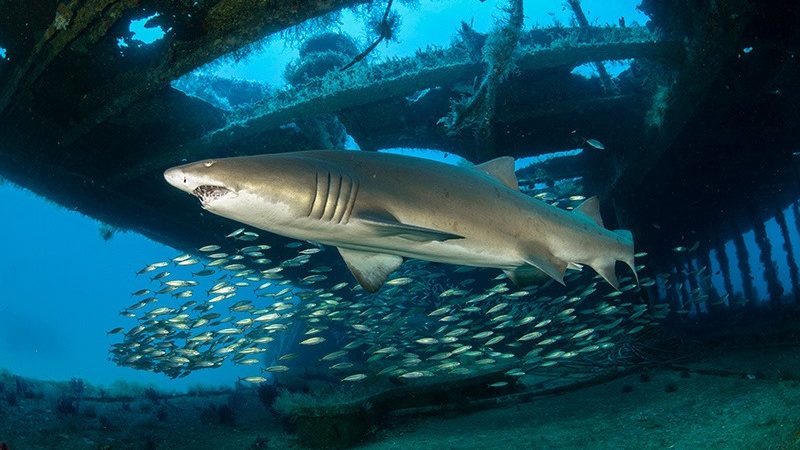 NC Wreck Diving Adventures

With an awe-inspiring collection of 2000 shipwrecks, the mid-Atlantic is the top-rated wreck diving destination in North America. Combine that with abundant fish life and encounters with the ferocious looking, but docile, sand tiger shark and North Carolina offers a diving experience like no other.
Join us as Marilou Maglione recounts some of her experiences on these amazing wrecks in the "Graveyard of the Atlantic," answers your questions, and provides insight on how you can prepare to join her on one of her trips this summer.
Meet your fellow SeaDevils at Kardinal Hall, located at 722 Preston Ave, Charlottesville. We will meet at 6:00 pm for dinner and drinks and the Meeting/Program begins at 7:00 pm.
We offer remote access to the meeting as well via zoom. To join, all you need is a computer or mobile phone. It's sure to be a night full of food, drink and fun. Hope to see you there!
Club Meeting:
April 12, 2023 at 6:00 pm
Kardinal Hall
722 Preston Ave, Charlottesville, VA 22903
Agenda:
6:00  Social Time
7:00  General Business & Presentation