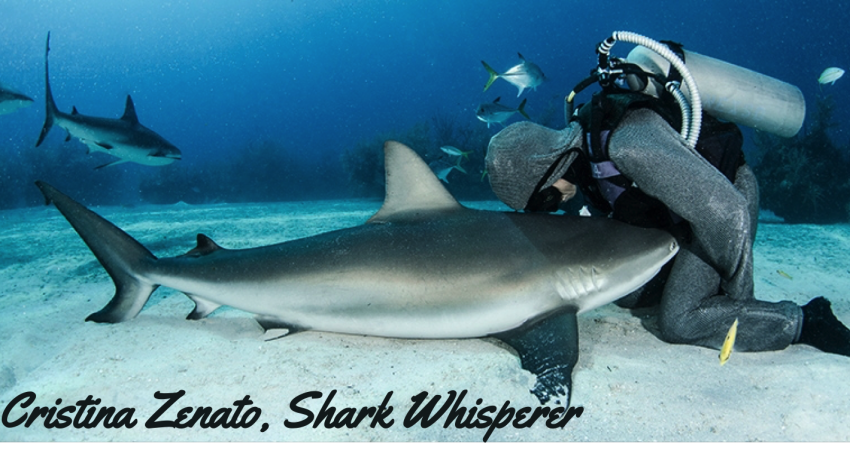 Cristina Zenato, Shark Whisperer

Hollywood and the media have given sharks a bad image, but these beautiful creatures are vital to the health of our oceans. Cristina Zenato is a world-renowned shark diver and member of the Women Diver's Hall of Fame. Over the last twenty-five years she has worked with over a dozen different species, with her primary work being with Caribbean Reef sharks.
Joining us from her home in the Bahamas, Cristina will answer the ten most common questions she has heard while working with sharks. Have your questions answered and learn something new and different about the meaning of the word "shark."
Meet your fellow SeaDevils at Kardinal Hall, located at 722 Preston Ave, Charlottesville. We will meet at 6:00 pm for dinner and drinks and the Meeting/Program begins at 7:00 pm.
We offer remote access to the meeting as well via zoom. To join, all you need is a computer or mobile phone. It's sure to be a night full of food, drink and fun. Hope to see you there!
Club Meeting:
April 13, 2022 at 6:00 pm
Kardinal Hall
722 Preston Ave, Charlottesville, VA 22903
Join via Zoom:
bit.ly/SeaDevilDivers
Agenda:
6:00  Social Time
7:00  General Business & Presentation