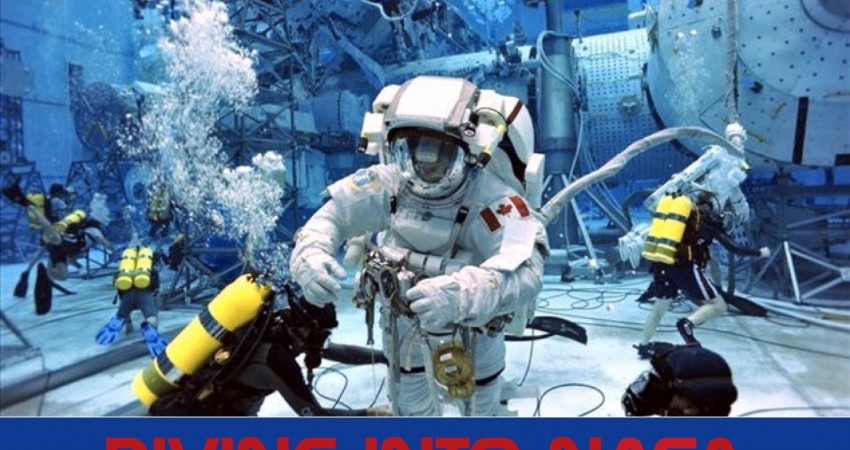 On May 30, SpaceX's Crew Dragon capsule roared to life from Cape Canaveral, Florida. That mission to the International Space Station marked the first manned space flight from the US since the space shuttle program ended in 2011. Long before the launchpad countdown, the astronauts on board underwent extensive training, including neutral buoyancy training in preparation for spacewalks.
Join us as Emily Cox talks about the role scuba divers and the Neutral Buoyancy Laboratory play in the astronaut training program.
We will once again be meeting in the virtual world. To join, all you need is a computer or mobile phone. Sign on at 6:30 pm to share in some happy hour discussion with fellow SeaDevils; the meeting will begin at 7:00 pm. So grab some take-out from your favorite restaurant and click the link below to join us.
Club Meeting:
September 9, 2020 at 6:30 pm
Connect via Zoom:
https://us02web.zoom.us/j/82224081331?pwd=ZnZqTCsvSUFmaHF6eVdWYmR4NVhaUT09
Agenda:
6:30  Social Time
7:00  General Business & Presentation
About our Speaker:
Emily Cox began working with NASA in March 2017 and currently serves as a Dive Operations Specialist for the Neutral Buoyancy Laboratory (NBL). During her time at NASA, she has dived over 1300 hours in the NBL, working with astronauts from around the world!
The Neutral Buoyancy Laboratory is located at the Sonny Carter Training Facility, near the Johnson Space Center in Houston, and serves as an astronaut training facility. The NBL's main feature is a massive 6.2 million gallon indoor pool in which astronauts perform simulated EVA tasks in preparation for upcoming missions. Trainees wear suits designed to provide neutral buoyancy to simulate the microgravity that astronauts would experience during spaceflight.