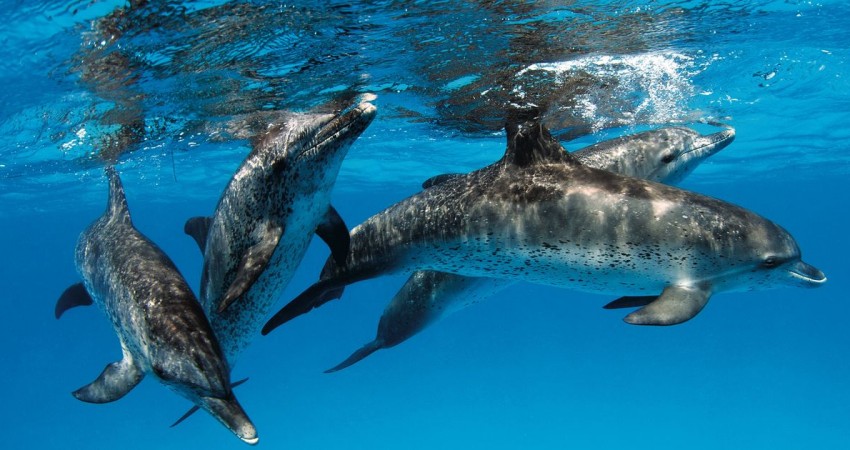 Dolphin Communication Project
Let's talk dolphins! Equipped with a huge smile and a playful disposition, encounters with a pod of wild dolphins are a magical experience.
Join us as Kelly Sweeting shares her work studying the wild Atlantic spotted and bottlenose dolphins off Bimini, The Bahamas as part of the Dolphin Communication Project (DCP). We'll hear about her experiences with these animals, data collection techniques, photo-identification research, and her role within The Bahamas Stranding Network.
***Note location change this month***
Meet your fellow SeaDevils at Kardinal Hall, located at 722 Preston Ave, Charlottesville. We will meet at 6:00 pm for dinner and drinks and the Meeting/Program begins at 7:00 pm.
We offer remote access to the meeting as well via zoom. To join, all you need is a computer or mobile phone. It's sure to be a night full of food, drink and fun. Hope to see you there!
Club Meeting:
October 13, 2021 at 6:00 pm
Kardinal Hall
722 Preston Ave, Charlottesville, VA 22903
Join via Zoom:
bit.ly/SeaDevilDivers
Agenda:
6:00  Social Time
7:00  General Business & Presentation