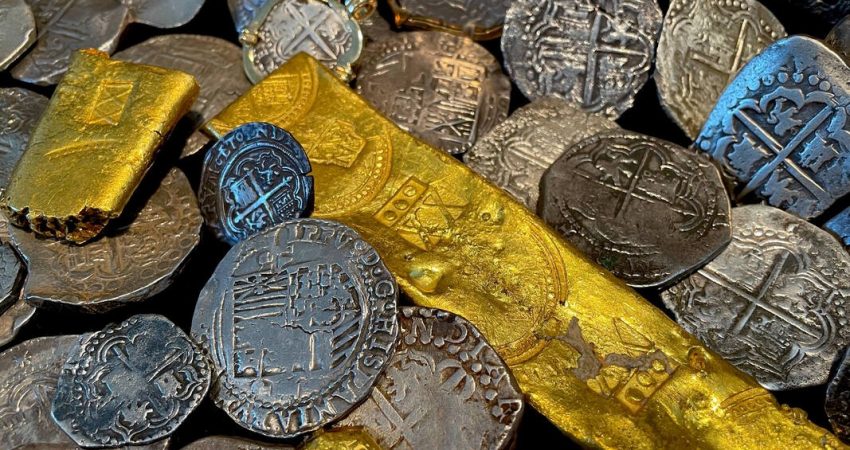 Preserving Treasure

On its return trip from the New World in 1656, the treasure-laden Spanish galleon Nuestra Señora de las Maravillas was lost on the Little Bahama Bank. Now Allen Exploration is excavating surviving sections of the wreck.
James Sinclair will be returning to Charlottesville to share his experiences tracking and preserving treasure from the Maravillas as well as some of the most famous shipwrecks in the world. Sinclair is an ocean explorer and marine archaeologist, whose career includes working with the famous treasure hunter Mel Fisher in his quest for the Atocha, an investigation into Ben Franklin's "Pirate Fleet", and a visit to the wreck site of the RMS Titanic.
Jim is rumored to be brining artifacts with him – this is definitely a night you don't want to miss!
Meet your fellow SeaDevils at Kardinal Hall, located at 722 Preston Ave, Charlottesville. We will meet at 6:00 pm for dinner and drinks and the Meeting/Program begins at 7:00 pm.
We offer remote access to the meeting as well via zoom. To join, all you need is a computer or mobile phone. It's sure to be a night full of food, drink and fun. Hope to see you there!
June 14, 2023 at 6:00 pm
Kardinal Hall
722 Preston Ave, Charlottesville, VA 22903
Agenda:
6:00  Social Time
7:00  General Business & Presentation